Corporate Capabilities
West Coast Arborists, Inc. is a corporation operating in California and Arizona. We are a proud member of the Laborers International Union of North America, LiUNA!. Our company is registered with the DIR and is able to provide your agency with Certified Payroll, upon request. Nine of our offices have earned the prestigious Tree Care Industry Association (TCIA) accreditation proving WCA, Inc. to be a model tree care company ensuring that professional practices and standards are being met in every department and at every level within our company.
Licenses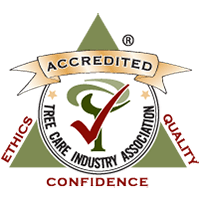 +500k
Trees pruned annually
+18k
Trees removed annually
+14k
Trees planted annually
+300k
Trees inventoried annually
Join Our Gold Team
WCA, Inc. has been providing quality urban forestry maintenance and management services to municipalities and other public agencies since 1972. We are proud of our reputation and the quality of services we provide. At WCA, Inc. we are committed to developing a professional and skilled work force to ensure we only employ the highest standard of tree care professionals. As a leader in the tree care industry we have career opportunities throughout California, and Arizona.
For further information you may contact Hiring Coordinator at 800.521.3714.

Send resumes to wcahiring@wcainc.com
+10
Locations throughout
CA and AZ
Contact WCA
WCA is a municipal tree maintenance contractor and does not provide private service.
loading locations...